The Vintage Tour is a special ride on retro racing bikes (without timekeeping) through the Wachau region in Austria. The indestructible cycling machines with the heart of steel are valuable retro bicycle items today and are held in high esteem by a growing fan community. Your destination is no longer the racetrack, but stylish and enjoyable driving in a picturesque landscape.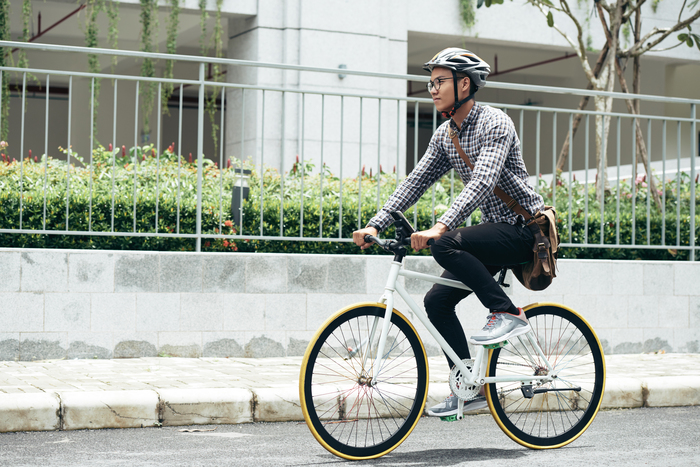 Riding vintage bikes is not just a sport, it is a way of life. On scenic tours, the flair of bygone eras of cycling is re-experienced and the beloved piece is duly put on display. It's not about watts or seconds, but about enjoyment and driving pleasure.
The Wachau Vintage Tour has established itself as one of the most beloved points in the calendar for vintage enthusiasts. It is the ideal platform for exchange with like-minded people in the midst of an incomparably valuable natural and cultural landscape. Bikes built in 1990 and older are permitted.
Ambassadors of the retro bicycles
True legends of cycling provide an authentic retro feeling in Austria. Together with the former Italian cyclist Francesco Moser (born June 19, 1951, in Palù di Giovo, Trentino), the participants can enjoy the unique sections of the route in the best of company. In the 1970s and 1980s, he was one of the most successful Italian cyclists. ​
Vineyards also characterize the landscape in Trentino, the homeland of Francesco Moser. This important wine-growing region in Italy combines exceptional wines and a breathtaking cycling backdrop. As a brand ambassador for the Austrian Vintage Tour, cycling legend and winemaker Francesco Moser stands for a successful combination of these two elements.
In addition to Francesco Moser, there are also other national and international cycling legends such as Didi Thurau, Thomas Rohregger, René Haselbacher, Hans Summer and Bernhard Rassinger!
Retro bicycles and The UNESCO World Heritage
The UNESCO World Heritage Site Wachau and the breathtaking Austrian landscape of Kremstal and Kamptal are the magnificent scenery in front of which the retro races take place. After starting in front of the historic Römerhalle in Mautern, the route leads through Kremstal and leaves the historic old town in the direction of Kamptal. The route leads along idyllic Austrian roads and gravel passages past Gobelsburg Castle to the intermediate destination Grafenegg Castle. Along the Danube Cycle Path, it then goes past the cycling hot spot Porto Velo and continues towards Palt with a fantastic view of Göttweig Abbey.
Particularly motivated cyclists have the opportunity to immerse themselves in the Vintage Tour+ in Hollenburg. The 10 km long extra loop leads past vineyards to the Schiffberg, where the Wetterkreuzkirche towers above the village. The route runs parallel to the Danube cycle path. In Palt, the Vintage-Tour+ rejoins the regular route.